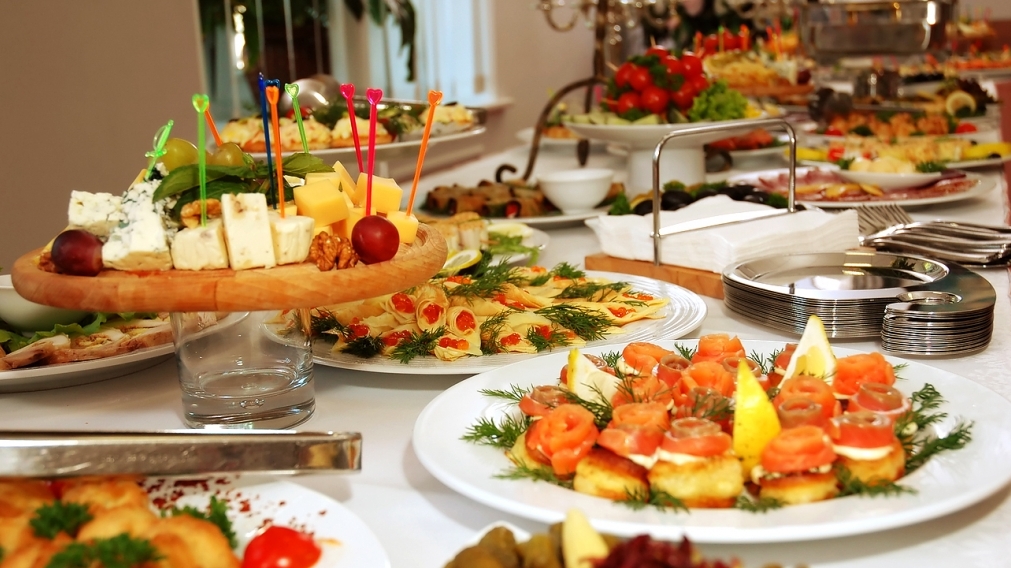 The food served during a party will leave a lasting impression on the guests. No host wants to be remembered for having bad food that left a bad taste on everyone's mouth long after the guests have gone home. Hiring professionals who do catering for parties is a major decision to make.
Event planners and party hosts shouldn't just hire the first catering company they come across. The process of hiring a caterer is much like a job interview. Asking these questions will give you a better idea about their services and the quality of food they prepare and serve at parties:
Question 1: Can I have a list of previous clients?
A catering company that is proud of what they serve will not hesitate to provide you with a list of previous clients. This list is like their resume, and since you don't want to hire someone with credentials, it is only right to take a look at their previous work to double check if they are worth hiring or not.
Question 2: Are you strict with the listed menus?
Some professionals who do catering for parties are very strict when it comes to the menu and they do not allow clients to make changes or substitutions. If you are someone who is very particular about the food, this might be an issue. Be sure to double check about their menu policy to avoid any misunderstanding and arguments in the future.
Question 3: How do you handle special dietary restrictions?
All caterers must take dietary restrictions seriously and they should have a plan on how to handle these requests. If they cannot, it is a red flag and a clear sign that they are not the right company to work with. A trusted catering company should be able to meet the dietary restrictions of your guests.
If they cannot prepare a special menu to accommodate the request, the least they could do is provide accurate labels of potential allergens used in preparing the food.
Question 4: Can I taste test your menu?
All caterers should agree to a menu tasting before their services are booked. You, as their client have the right to request to sample their food to know what you will be serving your guests at the party. If they decline this request, you are better off with a different catering company.
Question 5: Will you provide staff and how many?
This is very important. Not all catering services can provide the manpower that can serve large parties. Make sure to ask about the staff and if you are required to hire other people or if the company can hire more for your party. While speaking about catering staff, also ask about background checks they do on their servers to guarantee that your home will be safe while the staff are roaming around during the party.
Never be afraid to ask a potential caterer these questions and more. It is a good sign for companies to welcome questions because it means they are forthcoming about their services and capabilities to cater your party.
At Saint Germain Catering we make sure we closely collaborate with our clients for the kinds of food and type of service when catering for parties. Contact us today and let's plan your next event.