What is a Yoni Massage?
Yoni is the Sanskrit word for vagina, roughly translating in sacred space or sacred temple. In tantric philosophy, the vagina is revered and should always be approached with love, respect, and even worship.
A yoni massage – known commonly as a vaginal massage — is a traditional tantric practice that aims to provide a female the upmost sense of pleasure, allowing her to explore and discover the very nature of her sexuality.
This isn't just about achieving pleasure, but also helping a female to connect to her inner being and femininity. Through a sensual massage, the female can achieve not just one but multiple orgasms, while also enjoying emotional, physical, spiritual, and mental stimulation.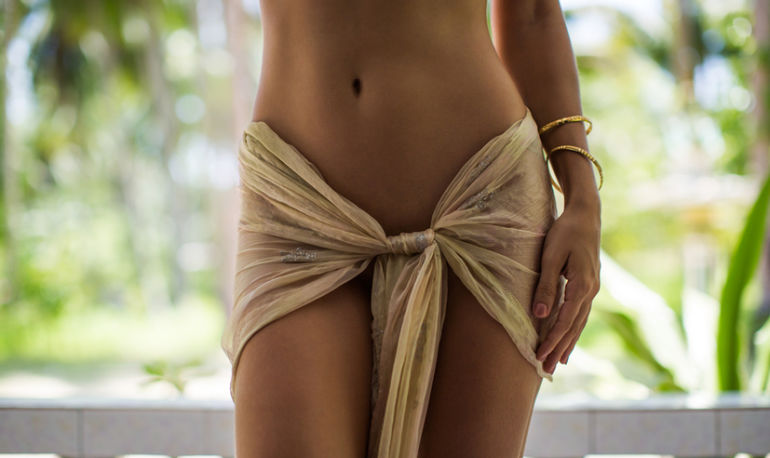 After a yoni massage, a woman should feel completely aware of her sexuality, having discovered aspects of her own body that she was likely unaware of in the first place. The focus of the massage is entirely on the recipient, allowing her to feel cherished and valued throughout.
Anyone can give a yoni massage, although it does require some teaching to learn the nuances of the massage techniques. A woman can perform a yoni massage on herself or have her partner do so (a fun form of foreplay that is also a great way to build intimacy), or have a professional trained in tantric therapy perform the massage.
What does a Yoni Massage Involve?
The yoni massage is a very sensual experience. It begins as a typical sensual full body massage that slowly works into very sensitive areas like the neck, shoulders, breasts, and hips. Soft touches are also part of the experience, which eventually works towards the vagina.
Various tantric massage techniques are used during the yoni massage, with different movements used to evoke different degrees of pleasure. The goal is keep the recipient on the precipice of orgasm, constantly building towards a more intense, full body climax.
What are the benefits of a Yoni Massage?
There are many therapeutic, spiritual, and pleasurable benefits to be gained from a yoni massage.
The most obvious of these is introducing the woman to a whole new concept of orgasms and sexual pleasure, which can help her further understand her own arousal and pleasures, making it easier to achieve longer, more intense orgasms herself.
After a yoni massage, a woman will feel incredibly empowered by her own sexuality and femininity, carrying a level of confidence that is palpable.
If provided by a partner, a strong, intimate bond is created through the yoni massage. This experience is entirely about the female, letting her partner shower her with attention and worship. It's not about the massage itself or the person offering it – everything is about the woman and her self-discovery.
A yoni massage can also help with a range of sexual problems that effect many people. Issues such as a low sex drive or even physical problems (e.g. discomfort during intercourse) can be improved or even rectified with yoni massages.