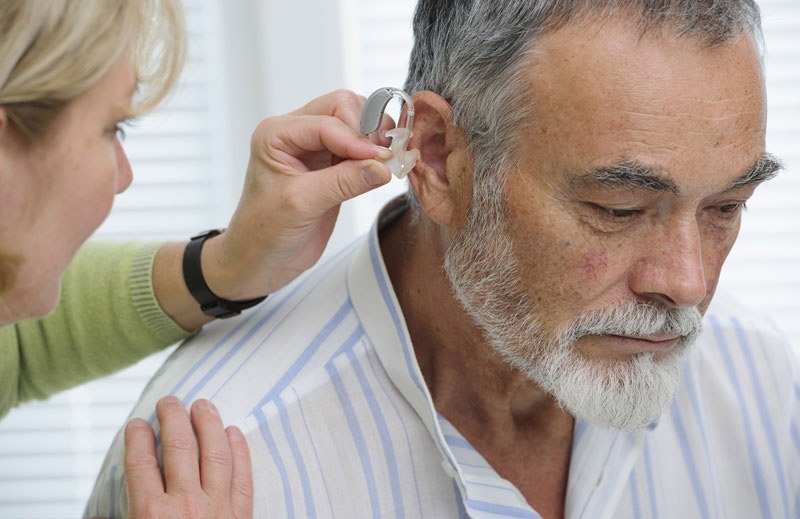 Hearing aids are made up of tiny electric components that are susceptible to wear and tear. If this is the case, you may need to consult a professional for hearing aid repair service and maintenance. These professionals will assess the device and proffer solutions. There are many factors that cause wear and tear. It may be due to aging, exposure to harsh elements including moisture, physical damage, excessive wax or debris. Regardless of the reason, your hearing professional will assess the device to ascertain the extent of repairs needed.
Common Hearing Aid Issues
Odds are you may want to use your hearing aid in the early hours of the day and discover that's it's not working or you may find that the battery door is badly damaged. These are some of the common problems you may likely have with your hearing aid regardless of how much care is given to it. If your hearing aid is not functioning properly, contact a professional hearing aid repair service immediately. They are equipped and have all the required skills and experience to assess and diagnose damaged hearing aids. Depending on the condition of the hearing aids, it can be fixed in the office setting within the shortest time possible. For more complex issues, you may have to locate the manufacturer to evaluate and diagnose the problem. If you eventually have to take it to the manufacturer, your hearing professional will work as a liaison between you and the company. They will update you about the latest development and tell you when your hearing aids will be fixed and ready for delivery.
Things to Expect When You Need Hearing Aid Repair Service
There are many different reasons why you might need to solicit help from hearing aid repair service. But what should you expect when you get your hearing aids repaired?
Thorough Inspection
Before the problem can be diagnosed, professional hearing aid repair service will ask you to provide your device for inspection. Note that the outcome of the inspection depends on the damage. The issue might be major problem or minor problem that you often overlook. It can even be due to a dead battery. So be sure to check your hearing aid before taking it to a hearing professional.
Hearing Aid Insurance
Usually, hearing aids come with a 12-month insurance, so if your device is not working properly, you are rest assured that the expenses are covered. If you do need a repair later on, you may find that the hearing aid is covered by a warranty by the manufacturer. If this is the case, then you should take the device to the store where you bought it from for repair and maintenance service.
Hearing Aid Loan
If your hearing aid repair service knows that the evaluation and fixing will take longer than expected, they may offer you a loaner pair. This affords you the chance to test out new technology. In most cases, repair service will offer you the latest tech as a replacement. And if you feel the devices are just perfect for your needs, you may pay the additional costs required for the upgrade.