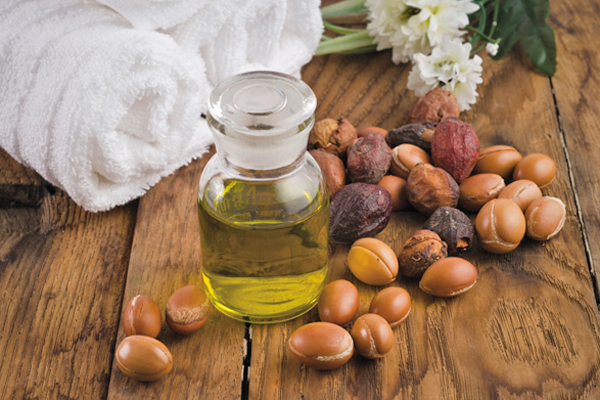 Pure argan oil is derived from the nut of the argan tree and is considered extremely precious for its unique qualities. For many centuries Moroccan women have used it as part of their beauty routine for healthy, smooth skin, silky hair and strong nails. Argan oil is similarly renowned for its healing properties, in addition to its use by Mediterranean people whom have used it in treating skin rashes and insect bites. It is rich in vitamins A and E, as well as minerals and antioxidants, which support the regeneration and hydration of skin, increased elasticity of hair and stronger nails. Considering this, naturally derived organic argan oil would be far more nutritive and beneficial for your skin.
So, here are the 10 excellent benefits of argan oil for your daily skin care routine:
PERFECT MOISTURIZER
Being rich in Vitamin E and fatty acids, argan oil is an ideal natural skin moisturizer. The light and gentle texture ensures it absorbs easily, as well as being safe to use around the eyes, argan oil will hydrate and noticeably soften your skin.
ANTI-AGEING
Packed with essential antioxidants and omega 6 fatty acids, argan oil is an effective anti-ageing product which will help you to naturally reduce those fine wrinkles. Simply apply a few drops into your skin before bedtime, focusing on wrinkles, and it will work while you sleep.
ACNE
Argan's oil linoleic acid and antioxidants will help to heal damaged skin cells and reduce any inflammation caused by acne. It's a non-greasy oil, which makes it a perfect treatment for oily skin which can often be affected by acne. Applying a few drops of argan oil twice a day into affected areas after cleansing and drying the skin, can help fight acne as well as balance the skin.
WHOLE-BODY MOISTURIZER
As soon as you notice how useful argan oil is for your face, include it into your body moisturizing routine as there is nothing more natural and beneficial than argan oil for hydration. If for instance you have dry patches on your elbows, feet or other places, simply massage a few extra drops into those areas to soften and moisture them.
SOOTHE AND HEALS DAMAGED SKIN
Vitamin E and fatty acids, which argan oil contain, are also very effective in repairing damaged skin. It prevents dryness and irritation, which makes argan oil perfect for dry skin conditions such as eczema. Argan oil is also known to help to heal light injuries and even burns. Just a few drops in the palm of your hands, gently massaged into your problem areas will rejuvenate, soothe and moisturize the skin.
STRETCH MARKS
Argan oil is ideal product to use against stretch marks and sagging skin, which can be a problem for many women, especially after giving birth.  Due to its vitamin E content, argan oil improves the elasticity of the skin, also helping to prevent stretch marks if used regularly during pregnancy.
HAIR TREATMENT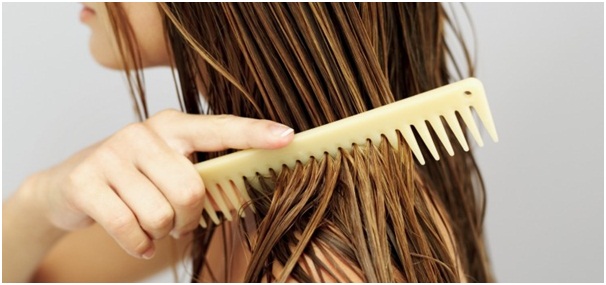 High quantities of vitamin E make argan oil extremely beneficial for hair. It can be an ideal moisturizer for dry scalp as well as used for hair regrowth making it stronger and thicker. You can add a few drop to your shampoo, hair conditioner or use as it is, depending on what you are trying to achieve. It will nourish your hair and make it look healthy, soft and shiny.
LIP MOISTURIZER
The gentle nature of lip skin makes it highly volatile to slight changes in weather or humidity leaving lips dry and sore. Being a perfect non-greasy moisturizing oil with both hydrating and healing properties, argan oil is perfectly placed to tackle this problem. Applying a few drops onto your lips will help to make them soft and supple again.
DRY FEET MOISTURIZER
If you have dry feet or cracked heels apply argan oil onto those area and wear warm socks for at least 30 minutes. The oil will noticeably soften and moisturize the skin. Using this technique overnight will be even more effective. Regular use of argan oil on your sensitive areas will help you to forget the issue of "dry skin".  
NAIL TREATMENT
Being non-greasy, agran oil is one of the best natural products for nails and cuticles. If your nails are brittle and crack easily, gently massage the oil into each nail and surrounding area. Applied regularly over the period of time you will notice dramatic changes – your nails will become much stronger and cuticles much softer due to the vitamins and minerals argan oil contain.