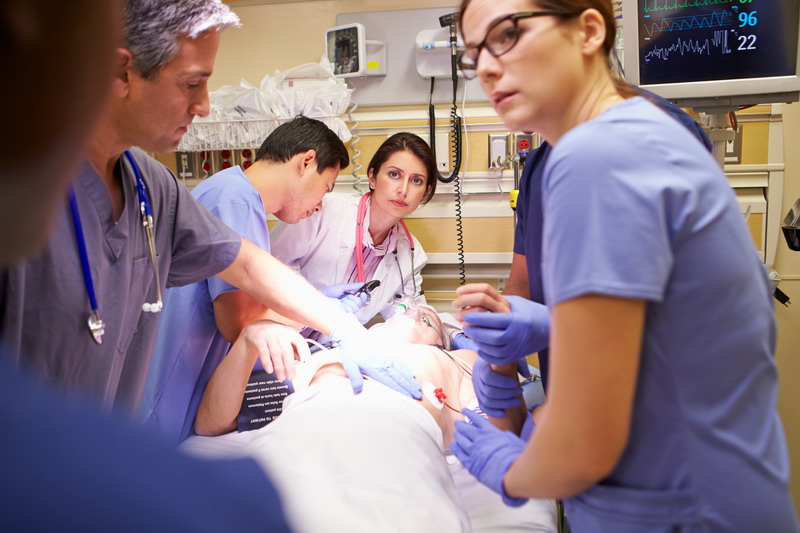 How was your first day as an ED physician, if you remember? Were you surprised to discover that emergency medicine jobs are nothing like what is portrayed on TV? A lot of new doctors are. How you deal with that revelation may dictate what kind of ED physician you will be. Hopefully you want to be the best you can be.
Emergency Medicine News published a great article in June 2018 written by Dr. James R Roberts, an ED physician with plenty of sage advice to pass on. His rather lengthy piece began with a very descriptive narration of what it is like to be a doctor in the emergency room. He pulls no punches, by the way.
If you are willing to read through his entire description, you'll eventually get to the place where Roberts offers some helpful advice. That is where this post picks up. Below are four of Roberts' tips. They are equally applicable to hospital employees and locum tenens doctors.
1. Be Nice to People
Being nice to people is generally accepted as the right thing to do in our culture. And yet, so very few people are actually able to pull it off. Roberts says that being nice is a big part of being the best doctor you can be. He makes an interesting observation that all physicians would do well to heed: "patients and family rarely remember what you said, but they always remember how you made them feel." That is speaking truth to power.
2. Talk 'To' Rather Than 'At'
Roberts' next suggestion is to make a concerted effort to talk incessantly to patients and their family members. But when you dig a little deeper, he also implies that ED doctors should make an effort to speak 'to' rather than 'at'. Anyone can talk for the sake of talking; it takes a skilled communicator to look someone in the eye and speak words that clearly convey a combination of facts and compassion.
The best ED physicians know how to talk with their patients and family members in a way that makes them comfortable. Rather than focusing on charts and computer screens, they sit face-to-face with patients. Rather than standing up and talking down, they sit on the same level as those with whom they are speaking.
3. Practice Good Manners and Compassion
ED physicians tend to be doctors, team leaders, and ultimate decision-makers all wrapped into one. As such, Roberts reminds his readers to avoid the temptation of having to always be right. It's better to practice good manners by not arguing with patients. It's better to show a little compassion than go out of your way to prove you know what you're talking about.
Good manners extend to how ED physicians treat other staff members. The best doctors avoid unnecessary confrontations. They do not criticize other doctors or any member of the nursing staff. They leave their pride at home and carry humility to the office.
4. Be Careful of Substance Abuse
One of the last pieces of advice Roberts gives might be surprising if you are new to the ED. Here it is: be careful about the risk of substance abuse. ED physicians have access to drugs like Percocet and Vicodin, both of which can become problematic very quickly. Roberts recommends avoiding both drugs and alcohol so as not to even entertain the possibility of substance abuse.
And there you have it: four tips for being the best ED physician you can be. Now it's up to you to go and put them into practice.