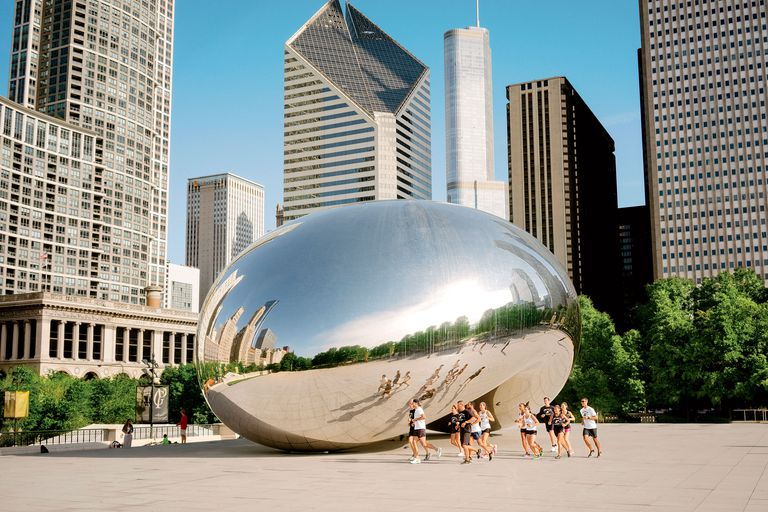 Yoga is an ancient Vedic practice for the work on the physical, mental and spiritual aspect of a human being. Yoga is the solution to almost all problems and has been widely practiced by various spiritual healers, sports athletics, and even the common man. It is the holistic approach about yoga that makes it hands-on activity and we here at Gold Coast are there to revive this highly efficient and exceptionally profitable activity and teach it to the localities of Chicago.
We are nestled at North State Street are open to all who are willing to learn yoga. All you need to do is check out our schedule and find yourself a slot according to your need and timings and inform us by merely   giving us a call. Come 15 minutes before the class so that you get time to warm up and soak in the vibe. Be dressed in your comfortable exercise wear and carry a water bottle along with a yoga mat and a towel. For beginners, we offer Deep Stretch classes wherein deep breathing is taught to improve the breathing by making it deep long and rhythmic combined with stretching exercises that help the body to be stronger and more flexible. We also conduct an intense boot training session to increase stamina and muscle weight. The advanced ones are taught in artificially created higher temperature to practice poses that require more strength, concentration, and flexibility. The last level is the Power Yoga which is generally taken up by students practicing yoga regularly. Besides these, we also conduct teacher training workshops and also fun-filled challenges on completion of which you could win a Platinum membership for a year. For more offers visit our website
They say that every coin has two sides but yoga is genuinely an exception it only has benefits and instead takes nothing but gives us endless benefits. Come to us at our yoga studio in Chicago, Gold Coast Yoga and provide your mind, body, and soul much need nourishment.